Don't know what to wear when playing paintball?
Year after year, paintballing is becoming more popular, and if you've taken a keen interest in this fast-moving game, it's time for you to invest in the right paintball protective gear so you can dominate on the field.
If you keep reading, you'll discover a simple paintball gear checklist full to keep you safe on the combat field.
Paintball Masks
One of the most essential pieces of safety gear is your mask. Your priority needs to be to protect your face. Although paintballing is fun, it can be painful if your paintballs strike bare skin. If you get a paintball to your nose or eyes, you can end up with some serious injuries.
Guns
You can't play paintball without a paintball gun. There are three main types of paintball guns that you get:
Mechanical
Electrical
Pump style
Each type has its own benefits, and you won't know which one is right for you until you had the opportunity to use them in a game.
If you are not sure about the styles, ask any of your friends who are experienced with paintballing, or have a read of some online reviews to make sure you pick the right gun for you.
C02 Tanks
When paintballing, it's important to have backup CO2 tanks before you hit the field. Paintball guns require compressed air to propel the paint towards your target, and your CO2 tank is that source of power.
If you have a tactic belt or vest, you may be able to sleep a few tanks into there. This will allow you easy access when your tank runs empty during a game.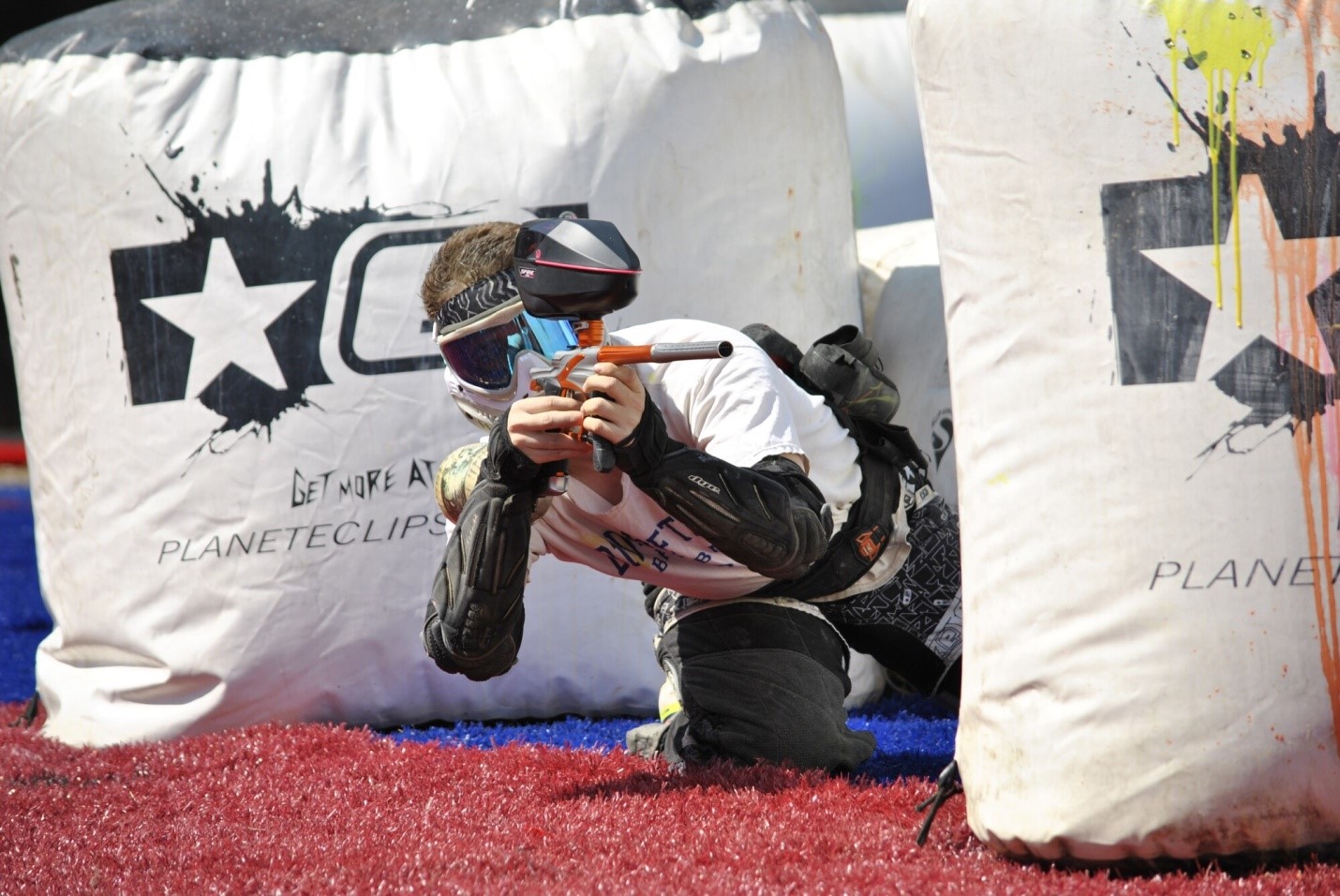 Protective Gear
Paintballing is an easy way to get hurt unless you have the correct protective gear. A few critical pieces of protective equipment you will need are:
Knee pads
Neck protection
Paintball gloves
Elbow pads
Padded vest
Paintball headgear
Ideally, look for protective gear that is bulked up well enough to cushion any blow, but also lightweight enough to allow you to move quickly across the field.
Tactical Vest
You have a few options when it comes to carrying around your miscellaneous gear. You throw everything you have into a backpack or duffel bag, however, if you want to take things to the next level, you need a tactic vest.
A tactical vest is incredibly versatile and will protect your chest and back while keeping your gear safe and in one place. They come with pockets, zips, and loops which are all easily accessible during a game.
Hopper
If you want to save time putting paintballs into your gun one by one, you are going to want to invest in a hopper. Essentially, a hopper allows you to pour your paintballs into and have them fed automatically into your gun.
Hoppers also help you reload quicker, and are incredibly lightweight making you super fast and nimble on the field.
For exclusive deals on all premium paintballing gear visit: https://paintballdeals.com/
Want More Information on the Best Paintball Protective Gear?
We hope this article has helped give you a greater understanding of the paintball protective gear and equipment you are going to need to take your paintballing to the next level.
Do your research on every item and start simple. You can always scale up your gear as you go along.
Did you find the answers you were looking for? If so, we have more articles on protective gear for paintball and more on our website.
You can also read this