Canada knows how to do resort towns, right!  Each area on this list offers the chance to get away to somewhere most only see as a vacation town, and make the extraordinary into a part of your everyday life.  From icy mountains, towns tucked away in the Rockies to fantastic waterside cities that feel like summer camp never ends, you'll fall in love with every city on this list!
Tofino
If you want to fall in love with a tiny town just off of Canada's west coast: it's time to visit Tofino.  At home on Vancouver Island, this city is home to less than two thousand people and feels like heaven in island form.  Surrounded by breathtaking views of mountains and open water, you can enjoy the laid-back and quiet camp-friendly feeling of this town without having to worry about the hustle and bustle of Vancouver city life.
Jasper
This park in Alberta offers a chance to live out the best parts of a summer camp and a winter getaway every single year.  Living here feels like joining a family since the community is extremely tight-knit.  Getting a fresh start here is incredible and allows you to enjoy endless nature and wildlife while having fun at the local bars and dance halls.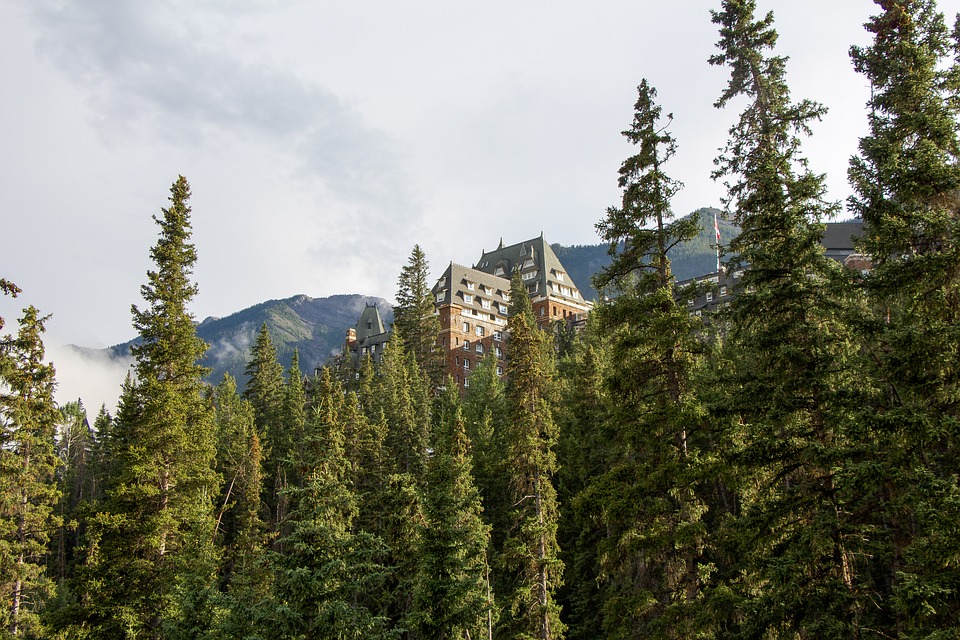 Whistler
If skiing and snowboarding are your sports: why not move somewhere that allows you to do this for six to seven months out of the year?  Whistler is one of the most popular resort towns in Canada and is quickly gaining a lot of popularity for its gorgeous year-round views and incredible communities.  Because of how limited the land is here, real estate for sale in Whistler can be expensive, but it's worth it for how much enjoyment you'll get out of this amazing little city.
Niagara Falls
This little town in Ontario comes with a world-famous name for a reason: it's home to Niagara Falls.  Living here means you get home within ten to fifteen miles of the falls, and you can visit whenever you want.  Although this is a tourism town, it still has small-town vibes with cute shops, a close community, and plenty of fun to be had outside of visiting the falls.  This is one of the less expensive areas on this list and is worth being an option for where to start your life over.  
Banff
If you want the best out of every season: it's time to make a move to Banff.  Winters are snow, ice, and skiing nonstop, with natural hot springs to melt away your worries and gorgeous slopes to get your blood rushing again.  In the summer, this area turns into a green paradise full of endless bright blue rivers and lakes, walking paths, campgrounds, and even a gondola that will allow you to ride far above the mountains from peak to peak as you take in the views.  
Resort Towns Feel Like Heaven Year-Round
Every resort town can feel like home if you give it a chance: so consider which of these would make you the happiest!  After all, why limit paradise to something you only get once or twice a year?
Read Also