Funky T-shirts are becoming one of the trendiest assets of all time;  for all the youngsters of this era. Tees are considered the most attractive outfit among youngsters as they are available in lots of varieties and colours. However, originally in the early 1960s t-shirts were used for branding logos and advertising famous brands. But with time, the attractiveness of these tees increased by the funky and graphic designs over them. They became popular, especially among teenagers and youngsters.
One of the other core reasons why these t-shirts are so popular among youngsters is because; a lot of B-town celebs are seen these days, wearing these cool and funky t-shirts at different events. And the younger generation is highly inspired by their fashion sense and adopting them.
Fashion changing trends are taking over the world
Fashion trends are revolutionizing at a fast pace, especially for the youngsters. As new trends and styles are easily adopted and spread by teenagers. It has been over a decade since the time t-shirts have gained extreme popularity between the age group of 15-30. Mostly because of the fact that t-shirts have amazing, quirky, and funky designs over them and there are various styles and patterns options available. The most popular and preferred t-shirts in both genders are the crew neck or round shape t-shirts. The key factor for their popularity is they are extremely flexible and give your body the perfect fit.
Why are Funky T-Shirts so popular among youngsters?
There are a lot of factors which have led to the popularity of t-shirts among youngsters. Which involves the fact that they are stylish and comfortable to wear, and can be worn all day long.  Some of the other factors which have led to the popularity of t-shirts among the youngsters are as follows-
The t-shirts reflect your personality through them. Whatever you choose to wear, be it a quoted tee or a graphic one, you have the freedom to show your style and mood. They give you the courage and freedom to personify your style in front of the world.
The t-shirts are modest yet elegant. And can be paired along with any pants or shorts to make you look attractive. Also, these shirts are easily available and are extremely affordable for everyone.
These days with the help of customization; youngsters are getting their favorite designs and logos screen printed over their t-shirts. Which gives a personal touch to the clothing and makes it more special to wear.
As the t-shirts are curated with 100% cotton fabric, they are comfortable to wear all day long. And the slim-fit t-shirts provide your body the perfect shape which makes your body type look more elegant and lean.
Youngsters are always looking for gifts that are rare and memorable. Thus, these t-shirts can have unique logos, pictures, and quotes to give your personal touch to them. Which makes gifting more personal and exclusive.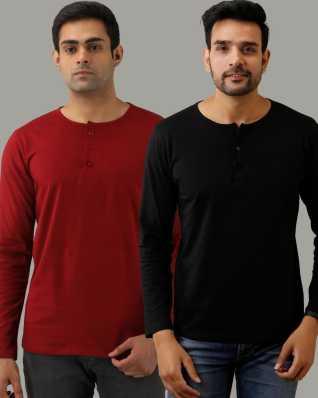 Funky T-Shirts by Feranoid to style in 2021
All times classic-
The solid coloured crew and round neck full sleeve and half sleeve t-shirts are all-time favourites and classics. These t-shirts are available in various vibrant colour schemes and are perfect for you to wear on any formal or casual occasion. Pair these t-shirts along with contrasting denim, chinos, or pants to ace your look.
The Quirky ones-
The t-shirts having graphic designs over them are colourful yet sophisticated. These t-shirts are great to add extra spice to all your occasions. Be it a coffee date, a get-together, or a casual meeting you can create a great impact on others by wearing them. You can easily pair these preppy t-shirts with the Bermudas, shorts, or denim with shoes and loafers to look hunky yet cool.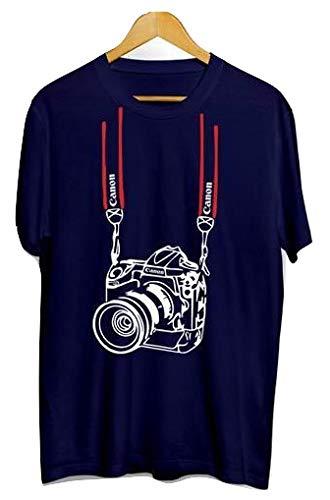 The quoted ones-
Whether you want to depict your different moods, your beliefs, or your humor. These t-shirts are perfect for you to create an impact on others. You can get these t-shirts in different necklines and styles. Wear these t-shirts to your office, coffee dates, and weekend getaways and gain the spotlight. You can easily pair these shirts with pants and denim with casual shoes to look great. These funky t-shirts can be easily ordered and bought online from the wide collection of Feranoid at affordable prices.
How to buy Funky t-shirts on Feranoid?
It's extremely easy to buy t-shirts from Feranoid, like any other online shopping portal. All you need to do is to check out the official page of Feranoid and choose your favourite product. Choose multiple products to get heavy discounts. Add these products to your cart and securely make a payment. Feranoid is becoming a leading brand as they have delivered more than 1 million products to customers all over the world. They deliver high-quality products to their customers and have easy return and exchange options. Feranoid even has a large collection of home decor and accessories which can be customized as per your wish. Don't wait and check out the page now and get exciting products.
Conclusion-
T-shirts are the most comfortable and easiest form of clothing which can help you flaunt your personality. These peppy and quirky t-shirts can light up your dark days, and enhance your style statement for sure. So, do not wait and follow the trends of fashion by getting trendy t-shirts for yourself and your loved ones.
To know more about the wide collection of Feranoid; check out their official page and get your favourite product delivered at your doorsteps today.