Securing good marks in your CBSE Class 10 exam is crucial as it decides what your next course of study will be. Your marks are what will decide whether you take up Science, Commerce, or Arts. That is why you have to prepare in a way that helps you score your best. In the case of subjects like Maths, you can easily score above 90%. All you need is a little bit of hard work and dedication. But, this is easier said than done.
Considering the vast syllabus, your anxiety and stress levels might gradually increase as the exam approaches. What you need is a study plan that can illustrate what you have to do and when. You need to create a timetable that suits you and your studying habits. The timetable you use for studying the concepts will depend on your individual preference and strengths and weaknesses. However, towards the end, the last two months are where you need to gear up and make the most out of your time. Here is a plan that is well suited for most types of students: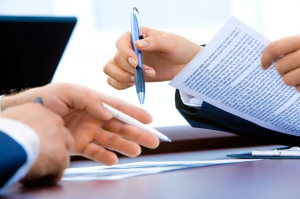 The first half of the first month
By this time, most of the students are already done with their syllabus. However, there might be some who still have a few topics or chapters left. During the first fifteen days of the first month, you need to go through the remaining topics or chapters. Make sure that you check the revised syllabus and prepare accordingly. All the students are advised to go through the latest syllabus at least once to check whether they have covered every single topic as prescribed by the CBSE. Then, you need to study the topics that are blurred in your brain. Make sure to divide your time for all the topics. Allot more time to chapters that you are not still comfortable with.
The second half of the first month
It is very crucial to revise before your exam. If you don't revise the course, you won't remember anything while sitting for the exam. Revision helps strengthen what you already know and remember the facts, formulae, and methodologies that you studied some time ago. Once you revise the whole syllabus, you will also have increased confidence which will shed out any unnecessary stress caused by the preparations. In the last fifteen days of the first month, you need to revise your whole syllabus and give yourself an edge.
The last month before the exam has to be devoted entirely to practising the questions. There are few major topics in the Maths exam that hold the maximum weightage. Pay more attention to these concepts as there will be more questions in the exam from these topics. Solve the question papers from previous years, solve all the questions and exemplar problems of NCERT, and take mock tests. You can easily find NCERT maths class 10 pdf online. You need to practice the different types of questions in order to self-assess and make yourself confident for the exam.
In the last two months, you need to work very hard. Only then will your efforts reap any benefits and you will score good marks in your CBSE Class 10 Maths exam. It is important that you create a strict timetable and make sure that you stick to it. Your exam preparations should be organized well. While studying, all the common distractions should be kept away like mobile phones, TV, and social media. When you feel that you are under stress or have any doubt, you can always seek help from your elders, friends, and teachers. Stay calm and focused to get the best results. 
Apart from preparing for the exam using the above-mentioned study plan and tips, you also need to do smart work. It won't matter how many hours you are putting in, if you are not utilizing these hours properly, all those hours are wasted. Simply preparing for the exam might make it boring and kill any interest that you might have in the subject. You can try learning in a way that suits you the best and saves time. You also need to avoid making silly mistakes. If you make silly mistakes, you might be facing a lot of problems in your board exam. Even a little mistake can entirely change the essence of a solution. You need to keep these in mind while practising. Solve the questions correctly and calmly.
Another thing that you have to focus on is self-evaluation. It can help you correct things. It is recommended that you work on your evaluation as well as your weak parts. To avoid making mistakes in your CBSE Class 10 Maths exam, you need to solve more and more problems. Create a separate copy for all the theorems and formulae. It will help you memorize them quickly. To ensure that these stay in your mind for a very long period of time, you can go through this notebook two or three times in a day. Last but not the least, don't forget about the steps. If you solve questions in steps, you will be able to score better in your board exams. When you include all the steps, it shows that you have evaluated the answer. If your question is partially solved, but you have mentioned the steps, you will be able to score some marks.
With these tips and notes, you will be able to prepare effectively for your class 10th maths exam and score well.